The Company
Apex Engineering Limited

since 2013
Apex Engineering Ltd is an independent firm of designers, architects, planners, engineers, environmental specialists, and technical specialists offering a broad range of professional services. At Apex Engineering LTD our work reflects our pride; we make it our number one goal to deliver practical, yet cost-efficient solutions tailored to meet your engineering needs and exceed your project expectations. We utilize the most modern communication and engineering technology to enhance our design methods, providing the most successful solutions to improve the overall value of your project.
At Apex Engineering LTD we commit the same attention and expertise to every project in our office. We have engineered a diverse range of projects including large master planned and mixed use communities, single and multi-family residential developments, commercial and retail shopping centers, office parks, industrial areas, schools, institutional centers, and government offices.
Founded in 2013 in Mogadishu Somalia, Apex Engineering has an established and respected reputation based on technical expertise, strong communication and personal and professional service. Our exceptional team skills and dynamic personalities have enabled us to thrive for nearly 6 years. Our team includes licensed Professional Engineers, Professional Land Surveyors, technicians, field crews, and support staff.

Company Profile
Personel
Apex Engineering Limited

With the best team taking your project, be rest assured that the end product will be world class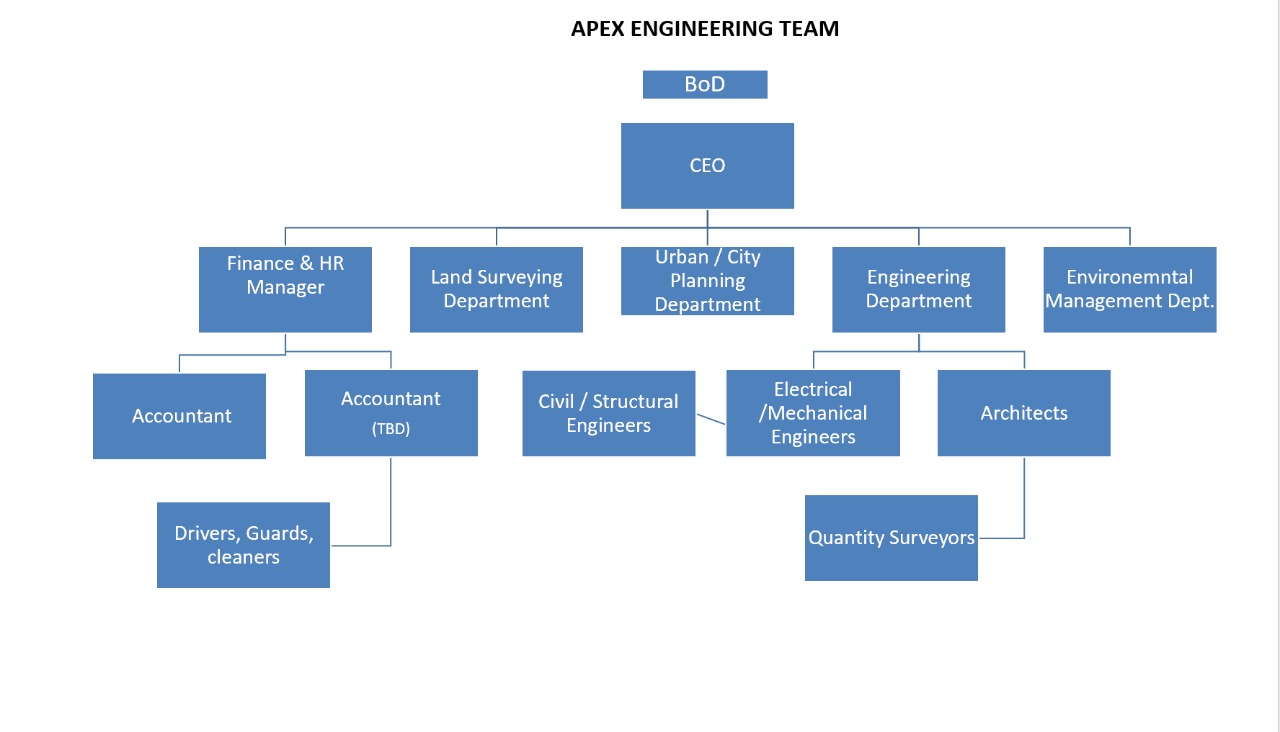 Skills and Technology Transfer
APEX Engineering strives to create a working environment that is conducive to technology transfer and professional development of all staff members.
APEX Engineering has been entrusted with projects which have enabled employment and training of a number of engineers and technicians at various stages of their career development. Some have continued their development with the company and others have been absorbed into the construction industry in Tanzania.
While the Company's aim is to develop its own staff capacity, we also associate with other firms and institutions both local and foreign on assignments requiring specialized expertise or at times as required by project conditions such as design and build. This is also a way of accomplishing transfer of technology.
APEX Engineering has worked successfully with other local and foreign firms as well as government institutions either as lead consultant or as sub-consultant on a number of assignments.
Quality Assurance
APEX Engineering has an internal Quality Management System (QMS). The system facilitates review of design and development process and sets the standards and guidelines required in contract and project management.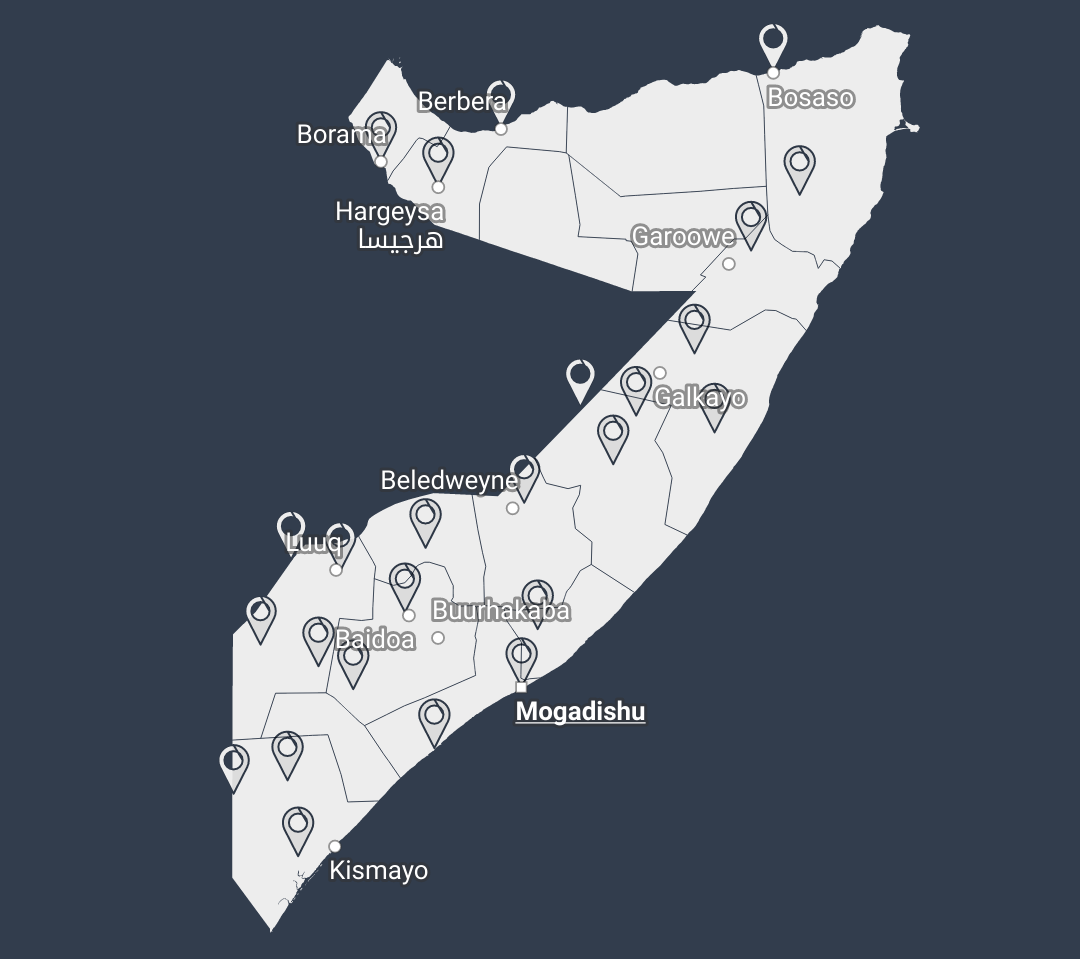 Our Project Areas
As one of the largest Engineering firm in Somalia, we aim to set a standard of excellence, offering proven capabilities in all areas of infrastructure design, development and management. Our responsive communication and commitment to personal service has fostered our ability to maintain an ever-increasing list of repeat clients
We have worked in various areas within in the republic of Somalia